I was reading some old 1970s DC comic books and it was just a stroll down Memory Lane seeing some of these ads.
Imagine this cool teaser poster of the first Superman movie.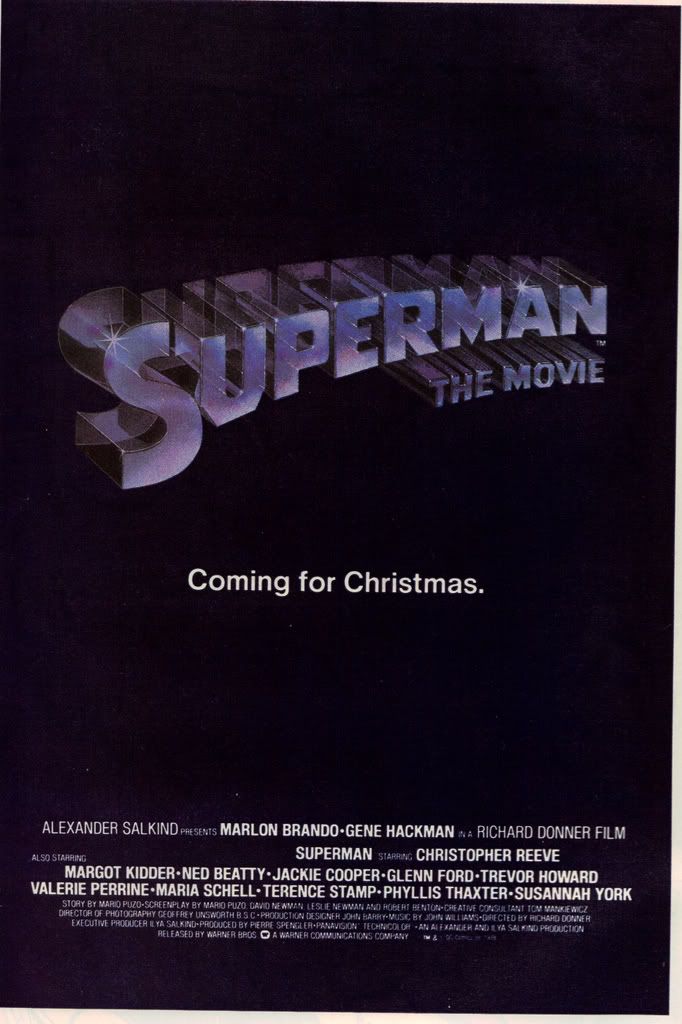 "You'll believe a man can fly." And DC was revving up for it. With Marlon Brando in it, I bet that put some serious credibility into it. Remember, he got top billing.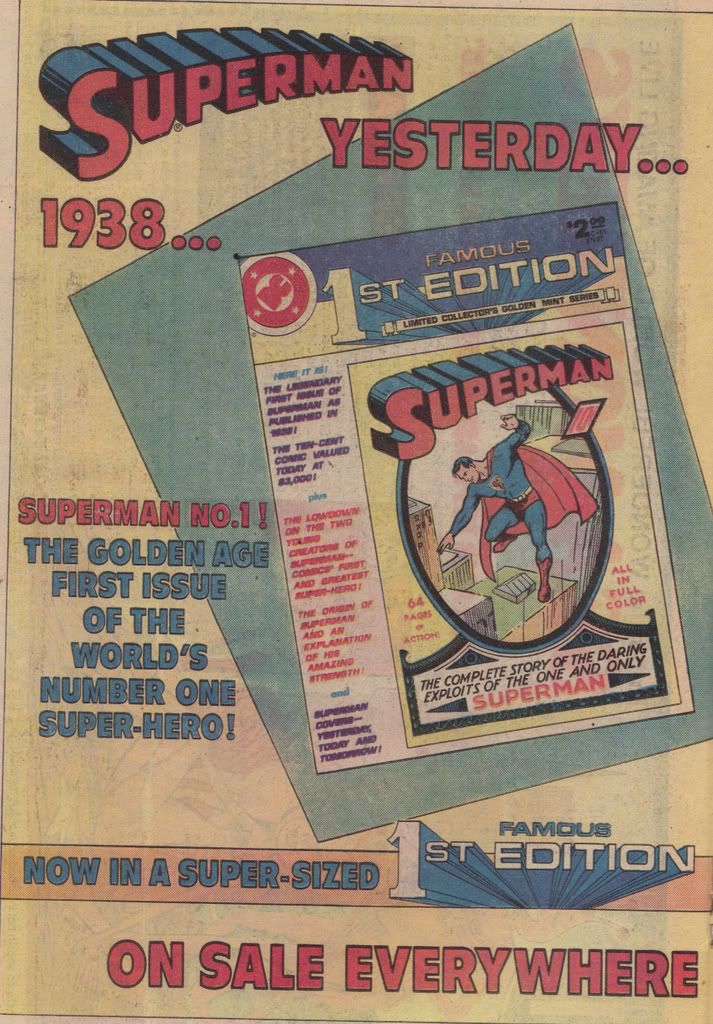 Imagine celebrating for the movie and the 40th anniversary of Superman, especially as this year, 2008, marks the 70th anniversary of the first appearance of Superman. I would love to get my hands on that Collector's Album.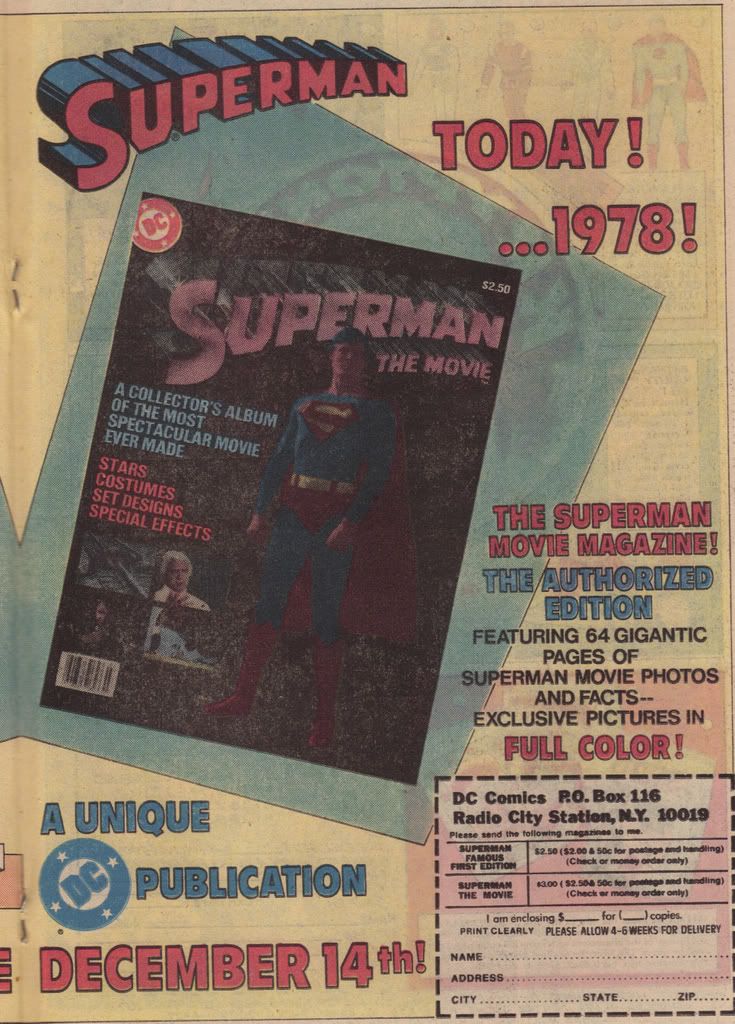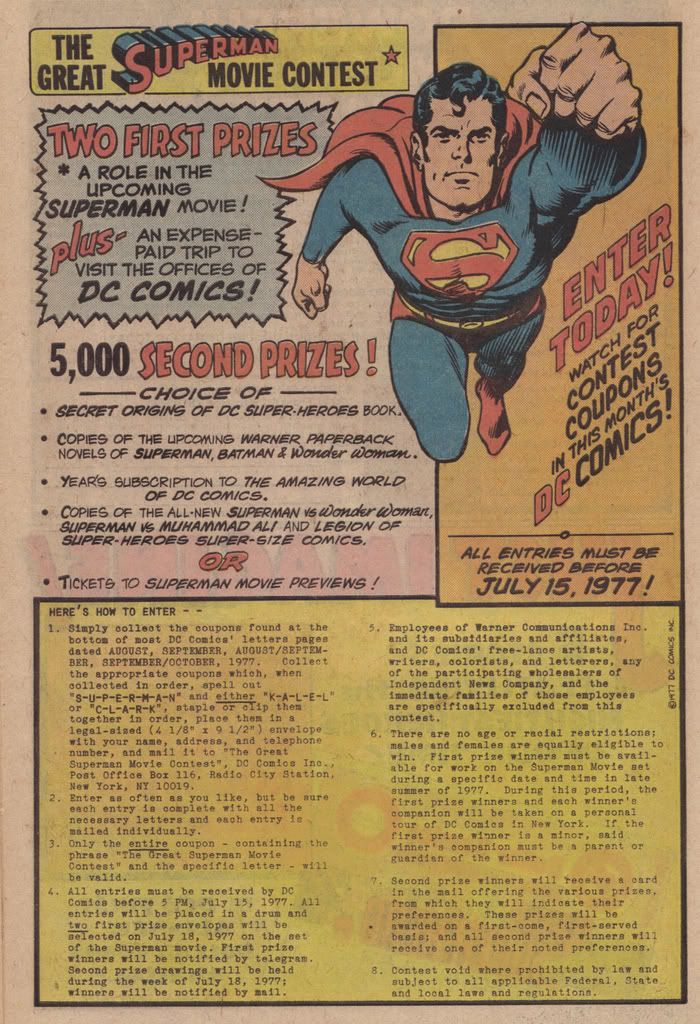 DC also ran a contest where you could win a role in the upcoming Superman movie. I wonder who had the luck to win that! DC made you collect these "tokens" in their mags to spell out various names of Superman, then you could send those in for a chance to win. Clipping the old comics!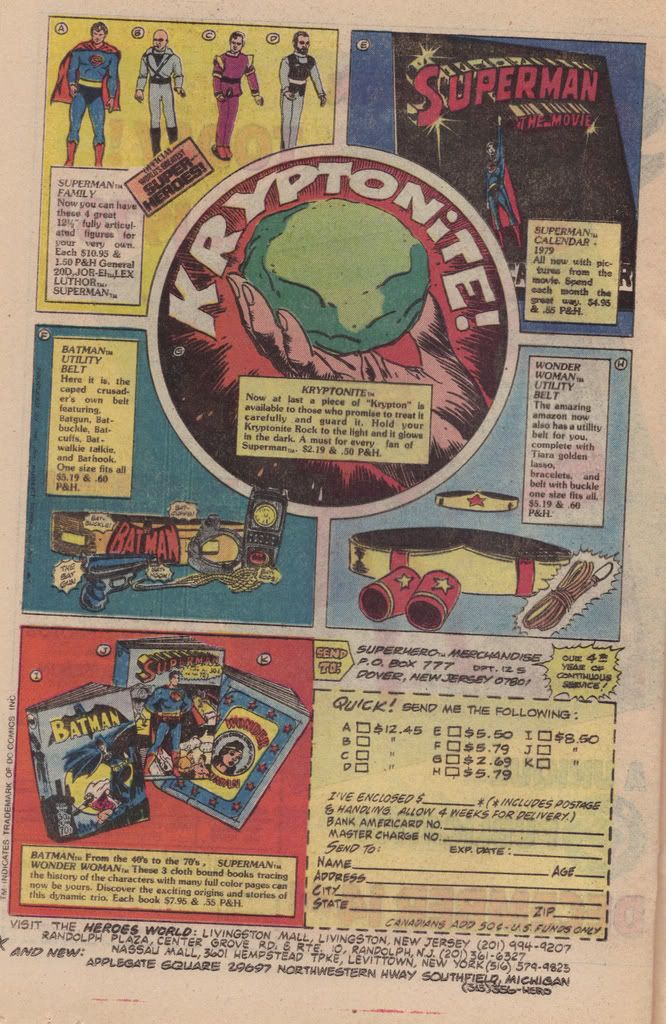 This ad has some toys of the Superman family I wish I could lay my mitts on. There was Superman, Lex Luthor, Jor-El, and General Zod and they were $10.95 each at the time of 40-cent comic books! Those must have been some amazing figures for the time. Also, the Batman Utility Belt looks cool. I would order that Wonder Woman set for Madison now if I could. The Kryptonite is probably the greatest gag--I bet it was a painted rock.