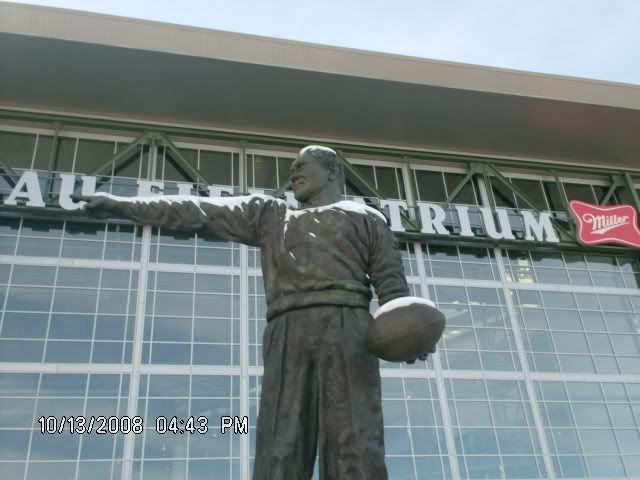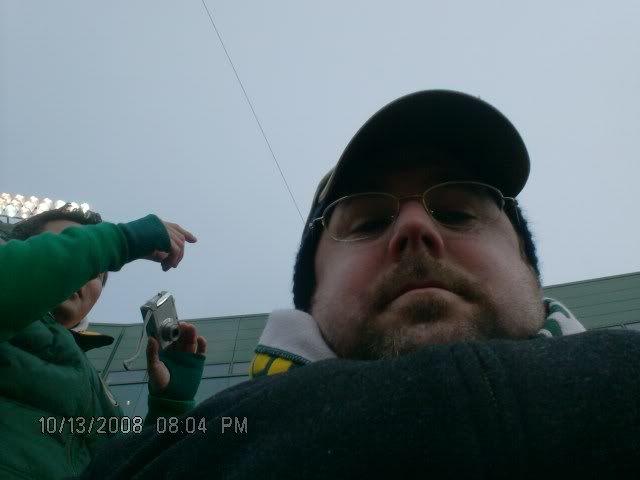 Tickets to Lambeau Field? In December? I'm a Bears fan! How could I?
Easily. I went to Lambeau Field because I love this game of football. What football fan could turn down a trip to Lambeau in December, probably the best place to watch a game in all of the NFL? Not this fan.
Temperature at kickoff was 16 degrees. There were 70,245 in official attendance. I was wearing three shirts, two fleeces, my coat, hat and gloves. And I was having one of the times of my life.
This was an early Christmas present. In Amy's office, the ticket became available, regular price. I went up there with two of Amy's co-workers the night before, so we could get to the field extra early.
Wow, what a great time.